London's calling my name... I would die to be at the Olympics right now! Or just in London. I don't know what I would want to first. Either the London Eye, Picadilly Circus or Portobello Market. The options are endless there!
Flags are an essential part of every country - but Britian's is one of the most recognizable. It's easily adaptable to decor and I love all these different interpretations.
The pink is my favorite - of course!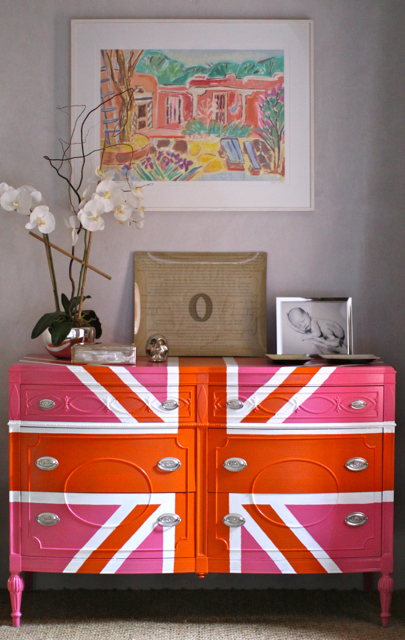 </p>